Hope you all had a fabuloso Thanksgiving. We did. Way too much food, per normal. Maybe one year we'll get it right. Our family spent the long weekend at the deer lease. My mighty hunter boy gave it a good try, but there was no deer for the shooting this go around. We'll give it another go after Christmas. He was so cute though. He sprung up out of bed ready to go, even though it was 6 in the morning! One morning, he wasn't as quick to spring out of bed. Kelvin asked him if he was tired and Luke responds, "I'm so tired, I couldn't even hear the people in my dreams talk!" He keeps me in stitches!
I am trying to get in the mindset now of enjoying every moment of the Christmas season. Carleigh sings at our town's historical museum tonight. I can't wait to see her in her choir dress and white tights.
I'm looking forward to Advent this year. I had a box in the porch waiting for me when we got home last night. I can't wait to share it with the family.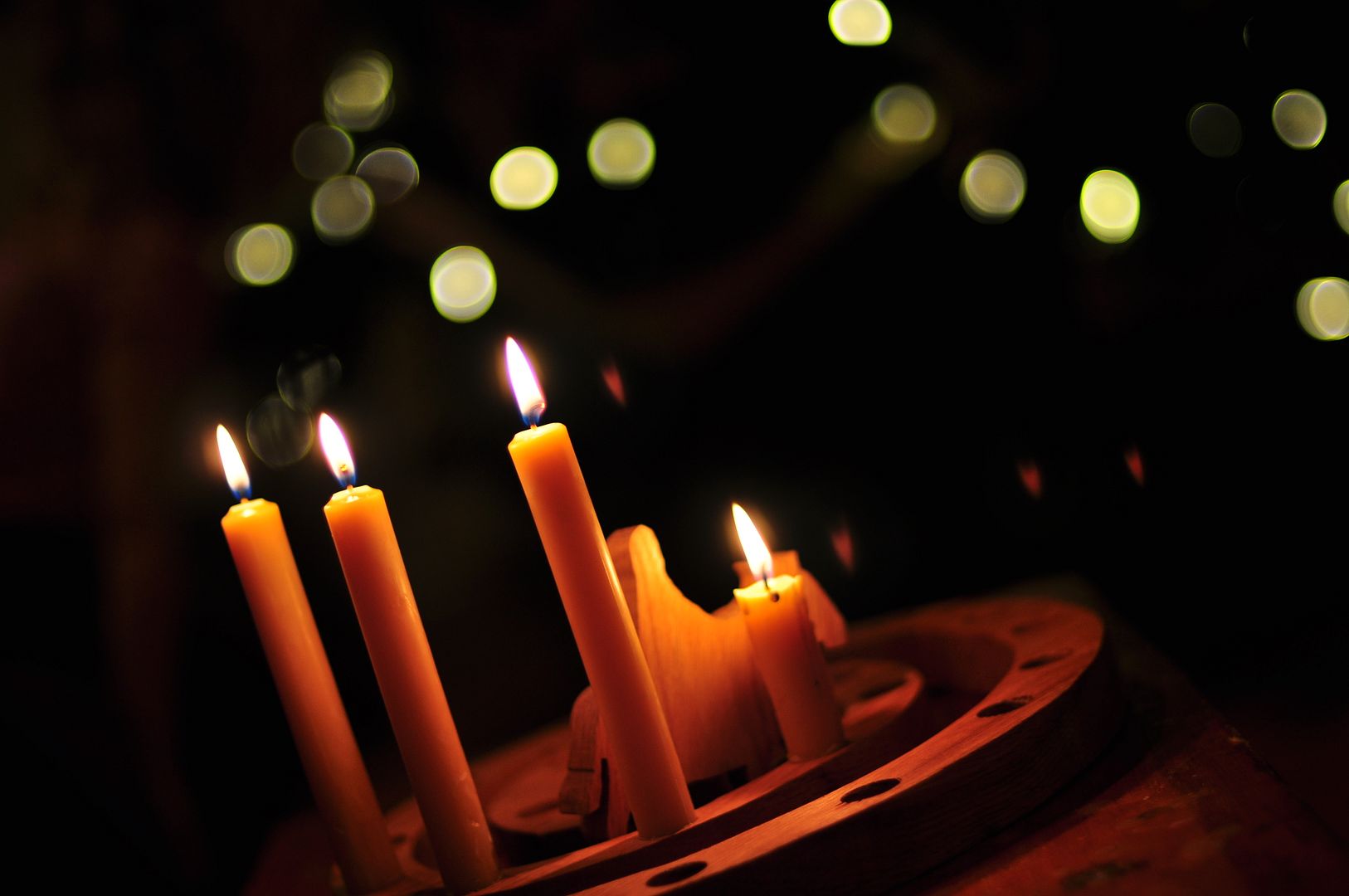 click on the photo to read about this Advent wreath